PM Warns Sanctions on Russia Could Lead to Recession
PHNOM PENH – Prime Minister Hun Sen said the current economic crisis is not only caused by the Russia-Ukraine war but also by the imposition of sanctions on Russia, warning that it could lead to a global recession like the world endured in 2008.
"[The current economic crisis] indeed stemmed from the Russia-Ukraine war, but it's not the only reason. The reason that causes the economic problems is the sanctions. They not only affect Russia and the imposers but also Cambodia, who has nothing to do with it," Hun Sen said on Oct. 3 during the graduation ceremony of nearly 4,000 students of Vanda Institute.
The Prime Minister added that the world has come to a point where everybody should think of the efforts to prevent an economic downturn from happening. He warned that the war and the economic sanctions against Russia put the global economy at risk of recession, citing the economic downturn the world went through in 2008-2009, following the collapse of the U.S. housing bubble.
"[I] hope the world will find a compromise that can avoid a global economic crisis. Although the crisis would start in the United States and Europe, it will immediately affect us," Hun Sen said, adding that maintaining political and macroeconomic stability is a crucial effort.
The U.S. and the European Union are the two biggest importers of Cambodian products, notably garments.
In February, Russia launched what it called a "special military operation" to allegedly support separatist movements in Ukraine. It ended up being an attempt to fully invade the country.
As a result, a wave of sanctions was unleashed by a number of countries, including historically neutral Switzerland by imposing SWIFT banking sanctions on Russia.
The United Kingdom enacted the most punitive sanctions ever placed on a major economy, while Germany suspended the certification process of the controversial Nord Stream 2 gas pipeline, in a blow to Russia's energy sector.
The U.S. has prohibited Russia from paying debts with foreign currency deposited in U.S. institutions and has sanctioned 278 members of Russia's parliament for allowing referendums to annex four regions of Ukraine.
Western nations are attempting to downturn Russia's economy by limiting their imports of gas and oil. Meanwhile, Cambodia also upholds its stance against the illegal annexation of another nation's land.
The war's spill-over effect
Hong Vannak, an economist at the Institute of International Relations of the Royal Academy of Cambodia, said he concurred with Hun Sen that the war has a spill-over effect, which is permeable to the U.S., Asia, or Africa.
He said Russia is an important economic player, especially when it comes to oil and gas, whose production is mostly exported to European nations. Therefore, the conflict in Ukraine and the economic sanctions cause an increase in commodity prices and affect the world's security.
"Now we're in the era where no country is left alone. Each country is dependent on another. If there is an economic crisis in some countries, it will affect their partners," Vannak said. "If Europe is suffering [from an economic crisis], it will have consequences all over the world as Europe is one of the biggest markets on the planet for agriculture, trade, or tourism."
He added that Cambodia is already suffering from the Russia-Ukraine crisis, with an increase in the price of food and fuel, caused by global inflation.
"As a developing country, Cambodia is trying to attract foreign investments and tourists. Thus, if an economic recession happens again in Europe, Cambodia's development will be affected," he said.
Vannak suggested that Cambodia should secure food and strengthen its agriculture and aquaculture sectors to prepare for any potential long-lasting crisis. He also encourages fuel companies to prepare stocks for future use, and the Cambodian government to maintain good relationships with other countries to maintain trade relationships.
To support the most vulnerable people, Prime Minister Hun Sen said he was requesting the Economic Minister to include families affected by inflation in the National Social Protection Scheme (2016-2025).
"But identifying families who are really affected by inflation could be challenging as many formulas in economics need to be applied," warned Hong Vannak.
According to IMF's latest report on the state of the world's economy – whose title, "Gloomy and More Uncertain" is evocative – the world could soon be on the verge of a global recession. Global financial conditions are tightening due to higher-than-expected inflation, particularly in the U.S. and the main European economies, the report says.
According to the Organization for Economic Cooperation and Development (OECD), the energy price inflation dropped from 40.7 percent in June to 35.3 percent in July 2022, with decreases seen in 26 of the 38 member countries.
However, the OECD's food price inflation accelerated, increasing from 13.3 percent in June 2022 to 14.5 percent in July 2022. That same month, the year-over-year inflation rose to 6.8 percent from 6.5 percent in June 2022, excluding food and energy.
Cambodia's inflation rate is expected to increase to 5 percent in 2022 from the projected 4.7 percent in April, according to ADB's report.
ADB also kept its 2022 economic growth forecast for Cambodia at 5.3 percent, but due to weaker global growth, reduced the 2023 forecast from 6.5 percent to 6.2 percent.
Related Articles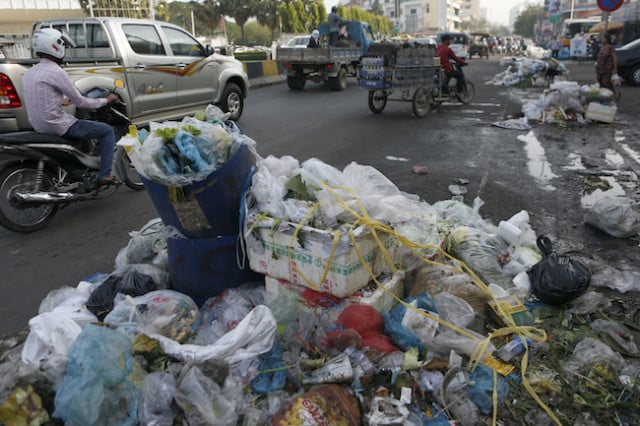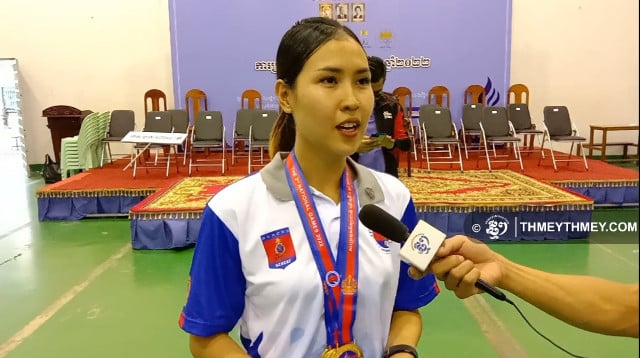 November 26, 2022 7:00 PM