Japan Dispatches 36 Referees to Cambodia for the ASEAN Para Games
PHNOM PENH — Japan has dispatched 36 referees to officiate matches at the 12th ASEAN Para Games 2023 that are hosted by Cambodia.
The Games, which are starting on June 3 and will run through June 9, involve athletes with disabilities coming from the 11 countries of Southeast Asia who will compete in 14 sports (one demonstration sport) and 431 events.
Under the international contribution program "Sport for Tomorrow," the Japan Sports Agency dispatched those Japanese referees to supervise competitions in four sports. The agency said that they were sent at the request of the Cambodia ASEAN Para Games Organising Committee (CAMAPGOC).
In a statement, the agency said that 20 referees will participate in para-athletics, 12 in para-swimming, three in wheelchair basketball and two in para-weightlifting competitions. All these referees have participated in the 2020 Tokyo Olympic Games.
Speaking during a welcome reception on June 2, Minister of Education, Youth and Sport Hang Chuon Naron stressed that the games are held to the highest standards, which the presence of Japanese referees and technical officials will emphasize.
"The presence of Japanese experts is crucial in order for the athletes from the 11 participating countries, whether they lose [to] willingly accept [the result] since the referees are of international standard and neutral," the minister said. "This is a factor that ensures the success of the ASEAN Para Games."
Besides the Japanese referees, there are also referees from other international sports federations come to help organize each game, he added.
Naron, who is also vice chairman of the CAMAPGOC, noted that, for several decades, Cambodia and Japan have maintained close diplomatic relations in many sectors including the sport sector. Cambodia has requested support for sports development from Japan so that Cambodian athletes can take part in the Olympic Games in the near future, he added.
Japanese Ambassador Ueno Atsushi, who was attending the ceremony on June 2, said that the collaboration between Cambodia and Japan during the ASEAN Para Games opens a new sector for cooperation between the two countries as they are celebrating the 70th anniversary of their diplomatic relations, which were upgraded to Comprehensive Strategic Partnership earlier this year.
"I am pleased that our two countries have achieved new cooperation in this meaningful year and hope that this cooperation is a new opportunity to push for active sport exchange between Japan and Cambodia," he said.
Takahiro Waku, a representative of the Japan Sport Council that has sent officials to the ASEAN Para Games, said that the dispatch is one of the programs to commemorate the 70th anniversary of diplomatic ties as well as the 50th Year of Friendship and Cooperation between Japan and ASEAN.
Related Articles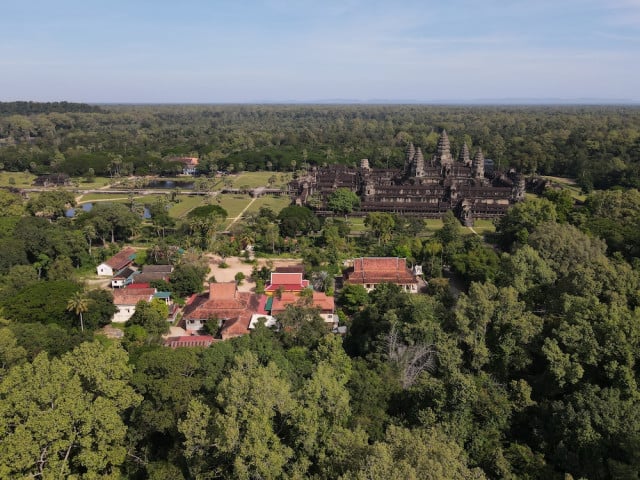 February 2, 2022 11:15 AM