First Gold for Cambodia in Wheelchair Basketball in the 12th Para Games
PHNOM PENH — The Cambodian female wheelchair basketball team won the first gold for the country in the 12th ASEAN Para Games, the players securing their gold medalist position against their previous Thai opponents on June 3.
The match began on June 2. In the 3 x 3 event, the team made up of An Sinet, Lak Savry, Pheung Phors, San Rotha, and Soem Da, upset the Thai team 11-9, which featured Natnapa Ponin, Nopparat Tanbut, Pawarati Jala, Pimjai Putthanoi, and Tananya Kaewmak.
Before securing the gold medals, the Cambodian team lost to the Thai team 10-7, won over the Philippines 14-0, and the Lao team 16-1 at the Morodok Techo National Stadium, which is the main venue for the games.
The national team of Lao came third, claiming the bronze medal.
Cambodian player An Sinet said the team managed to win in the second match, even though they had lost in the first match against the Thai team, due to the spirit of teamwork.
She said the team had learned the playing techniques of their Thai team. "We were not careless, so we could secure our gold medal," she said.
Another player Lak Savry said she was also worried but had to concentrate. "Our mind only focused on the ball and the basket with no derail of our concentration," she said.
Soem Da said the rapid speed and flexibility were one of the factors contributing to the winning.
In the 11th ASEAN Para Games in Indonesia, the national women's wheelchair basketball team also beat the Thai team 7-5 in the 3×3 final.
The Cambodian men's basketball team, on the other hand, only made it to the semi-final, in which the team lost to the Malaysian team 17-8 in the 3 x 3 event on June 3.
Head of the Cambodian Paralympics delegation Hun Many said he hoped the spectators view the games beyond winning and losing.
"We want the citizens who come to see the match to learn about the impairment and especially, the commitment of the athletes," he said. "One point to focus on is the technicality and the competition while the other point is understanding the disability and the commitment of our athletes."
Many pointed out the athletes who competed helping each other when their wheelchairs slipped, which he said was the true value of sport, appealing to the citizens to come and cheer for the Paralympic athletes.
The 12th ASEAN Para Games runs from June 3-9 and will see 429 competitions in 14 sports. Prime Minister Hun Sen will preside over the opening ceremony on June 3. Prior to the ceremony, Para-Badminton, Para Chess, and Wheelchair Basketball competitions are being held.
Related Articles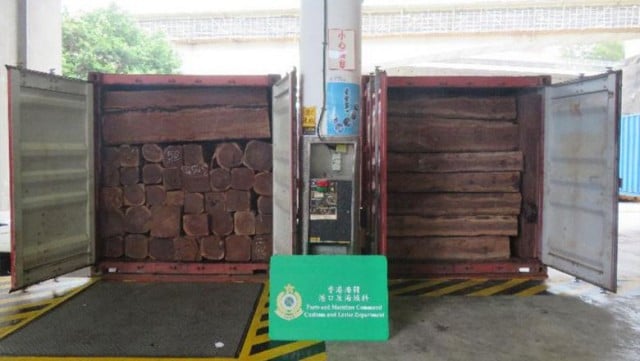 September 24, 2022 5:32 PM