Education Key to Cambodian Development: UK Envoy
September 15, 2022 5:30 PM
PHNOM PENH – Cambodia is on the journey to development with education the key to progress, says the UK deputy head of mission in Phnom Penh.
Mark Thayre spoke after 11 Cambodian students were awarded Chevening scholarships for the 2023 academic year. They are set to leave for postgraduate studies in the UK this month and next.
"The Cambodian scholars here have got energy, a thirst for life and are really ambitious about wanting to come back to Cambodia and be part of Cambodian development," he said. "I think that that's really unique and special."
Thayre has been working with the scholarships – a popular program among Cambodian students – for more than a decade. Since 1993, 209 Cambodians had embarked on studies in a broad range of fields, he said.
Thayre said the program tries to attract people who are going to change the sector in which they work. It assesses energy, personality, and students' ambition to engage in and improve their sector. The program does not limit the fields of study.
Sok Sarin, 31, who won a scholarship for 2023, will pursue his master's degree in education focusing on technology-enhanced learning.
His studies will help to design effective content for e-learning. He works for a local NGO that focuses on education and would rejoin it after his studies.
"I chose to apply for Chevening because the university in the UK provides the course of technology that matches the demand of my career," he said.
"I've seen that in the future, technology for education will play an important role to respond to digital education in the 21st century."
Sarin pledged to keep working on educational technology by sharing what he has learned during his year in the UK with education workers and students so that the education sector in Cambodia can progress to another level.
Thayre spoke also about how investment and engagement were crucial to boosting the education system.
He said education was multifaceted. Many areas such as nutrition, health, infrastructure, school buildings, employment and teachers need to be focused on and invested in to provide better education.
Enhancing quality of education and teachers was a shared challenge for students in all countries. The UK was also constantly improving its standards.
"Investing, prioritizing, listening to parents and students, and understanding where the problems are and how you invest in those problems are really important to improve the system," Thayre said in an interview on Sept. 9 at the British ambassador's residence in Phnom Penh.
However, there were unique challenges for students in remote places, such as the distance to and quality of their schools. Other factors were home living conditions, students' nutrition, how much sleep they can get and whether they have to work after school.
"Cambodia is on the journey of development and you see those challenges as well," he said.
Thayre also highlighted the UK's efforts to help improve education in Cambodia. He said the UK has invested in all stages of education, from early childhood to elementary and higher education.
The UK takes part in the Global Partnership for Education – the largest fund dedicated to education in developing countries – where donor governments provide money.
The fund works with UNICEF to give grants to its 59 developing country partners to support their national education plans.
"Global partnership with UNICEF touches every part of the country. It gives a lot in particular to early childhood education," he said.
"Education is a big focus for my government. We work to ensure girls and boys get 12 years of education.
"We do not work only in Phnom Penh but in the whole country, work in places like Mondulkiri and Steung Treng province, and work with local authorities.
"A lot of investment in that sector is going to be important over the next couple of decades."
The Chevening scholarship program was established in 1983 and has provided opportunities for more than 50,000 students.
Related Articles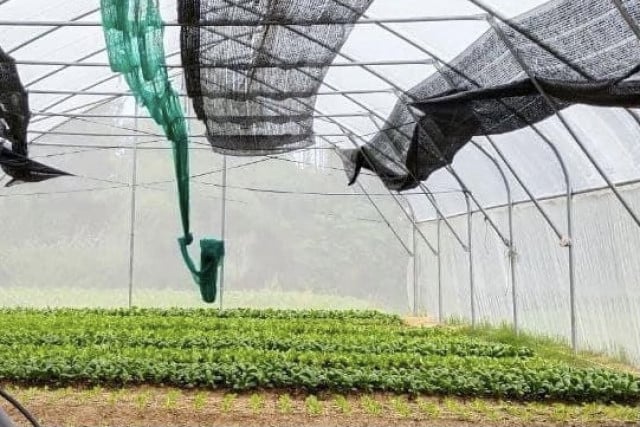 November 15, 2020 10:46 AM
November 23, 2019 5:54 AM