Cashew Sales to Vietnam Take a Hit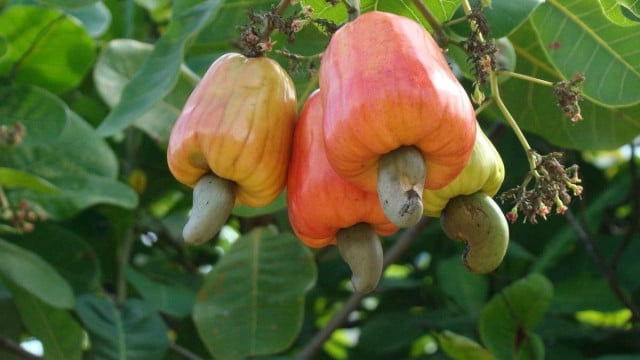 PHNOM PENH – Cambodia's exports of cashew nuts to its primary market, Vietnam, fell 13% in the first four months of this year compared with the same period in 2022.
Between January and May, 510,000 tonnes of raw cashews were produced in Cambodia, according to the Cambodian Cashew Association. Cambodia exported 483,000 tonnes to Vietnam, worth $660 million.
Association president Uon Silot said the drop was due to the low price of fresh cashews, making them hard to sell for farmers. Some farmers with good finances can dry the nuts and wait for prices to rise.
Climate change had also affected yields These problems have forced farmers to cut down cashew trees and switch to cassava or other crops.
"The decrease in exporting cashews comes from the cheap price, which is hard to accept. Those who have good finance can dry it and wait for the good price, which has led to lower exports," Siloth said.
Prices of fresh cashews have dropped from 2,800 to 3,200 riel per kilogram, and the price of dried cashews is 6,100 riel per kilogram. Farmers will lose out if fresh cashews cost less than 4,000 riels.
In the first 12 months of 2022, Cambodia exported 670,000 tonnes of raw cashews to international markets worth $1.077 million, a decrease of 34.65% compared with 2021.
Originally written in Khmer for ThmeyThmey, this story was translated by Te Chhaysinh for Cambodianess.
Related Articles