Cambodia Shows Ukraine Support at Singapore Security Summit
PHNOM PENH – Cambodia's Defense Minister Tea Banh urged all parties involved in the Russia-Ukraine war to return to the negotiation table to try to find a win-win outcome to the raging conflict.
"We do not have any specific models to follow in this situation, other than the acknowledgment that we cannot end war with war," he said on June 4 while addressing the 20th IISS Shangri-La Dialogue, an Asian security summit held in Singapore.
"The solution should focus on honoring each other and we certainly do not want to see anyone being forced to the war."
Cambodia believes that resolving conflicts requires mutual concessions, which involve ending the use of force to solve disputes, respecting international laws, halting external encouragements to expand the war, and ceasing economic sanctions.
Cambodia is opposed to the use of force by one country against another, state separations, or the occupation of a sovereign state, Banh said.
During the summit, Cambodia's Defense Minister met with his Ukrainian counterpart Oleksii Reznikov, to whom he reaffirmed Cambodia's position on the war in Ukraine and the country's strict compliance with the U.N. Charter and international laws.
Reznikov thanked Cambodia for its support and expressed hopes to host Tea Banh in Ukraine one day.
Cambodia supports all initiatives which provide a political solution to end the war, the minister said.
Related Articles
September 12, 2021 3:33 PM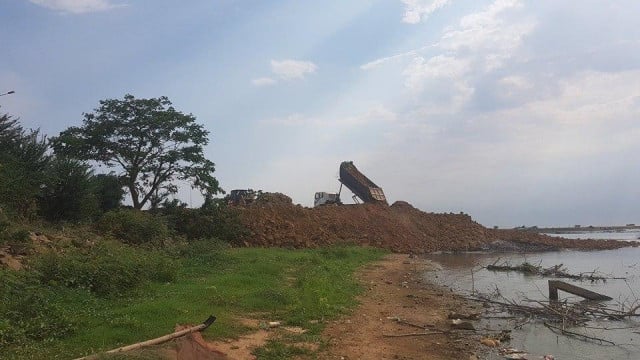 February 13, 2022 4:10 PM