Cambodia Requests China to Keep on Importing its Rice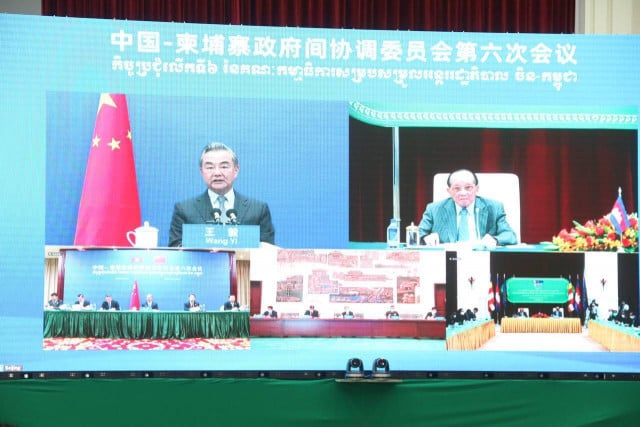 PHNOM PENH – Cambodia has requested China to continue importing Cambodia's rice as the country has not reached its annual limit of 400,000 tons of rice that can be exported tariff-free, as agreed in 2019 by the two states. Cambodia has also asked Chinese businessmen to invest in some prioritized sectors to increase the value of Cambodian exports to China.
The request was made at the 6th Meeting of the China-Cambodia Intergovernmental Coordination Committee on July 14. The meeting was held online and aimed to further implement the Comprehensive Strategic Partnership of Cooperation which was first agreed in 2010. It was led by Deputy Prime Minister Hor Namhong and Chinese Foreign Minister Wang Yi.
Cambodia requested China to keep on importing its rice, as it has only exported 88,646 tons of the grain in the first three months of 2022, well below the limit of 400,000 tons the country can export duty-free. According to a statement posted by Deputy Prime Minister Hor Namhong on July 14, Cambodia also asked China for financial assistance in six other sectors: health, trade and investments, financial grants, agriculture, culture and education, and tourism.
Regarding trade and investments, Cambodia is calling on China to invest in Cambodia's priority sectors such as animal breeding, rubber and aquaculture, as their outcomes have good potential to be exported to the Chinese market.
Namhong said the request is also for China to accelerate the process of signing sanitary and phytosanitary protocols on longan fruits, cashew nuts, and edible bird's nest products.
Cambodia requested China to promote and boost natural rubber cooperation through the provision of technical assistance and to examine the possibility of exporting Cambodian rubber, pepper, and durians to China.
Hong Vanak, an economic analyst and a business researcher at the Royal Academy of Cambodia, believes that the Chinese government will not turn down these requests from Cambodia.
"I think this was a very important meeting for adding value to the Cambodia-China cooperation. Cambodia has already received so much help from China from the duty-free quota on Cambodia's export of rice. It helps restore the country's economy after the negative effects of the pandemic," he said.
The economic expert added that these financial grants and technical assistance from China are essential for Cambodia, and the sooner the signing process on the protocols is done, the better it is for Cambodia.
"Bilateral trading volume between Cambodia and China may double in the future and China has to accelerate the signing process to approve Cambodia's awaiting agricultural products that have been ready for exporting," Vannak said.
These products, like longan fruits or cashew nuts, will be exported as soon as the signing process is done, he added. It will boost Cambodia's exports as well as create more jobs and increase the income of many Cambodians.
"It means that more earnings from bilateral trade will contribute to the Cambodian economy," Vanak added.
However, the bilateral trade between Cambodia and China is not balanced: Cambodia's exports to China are lower than China's exports to the kingdom, despite the increase of Cambodia's trading volumes to China, he said.
"Cambodia should broaden and increase its agricultural and industrial productivity for exported goods, because Cambodia would be able to export more products to China by cooperating with the other side," the economic analyst said.
"Cambodia should consider producing more, according to China's demand, in order to increase its exports to China. The Chinese market knows what Chinese people want and what Cambodia can produce for them. It can all be discussed to respond to the free trade agreement," he added.
According to Xinhua News Agency, Chinese Foreign Minister Wang Yi said in response that China is willing to work with Cambodia to promote bilateral cooperation at the forefront, to better serve the development of their respective countries and contribute to the development and prosperity in the region.
In the first three months of 2022, Cambodia exported 88,646 tons of rice, 98,530 tons of fresh bananas, 22,244 tons of fresh mangoes and 136,96 tons of cashew nuts to China, Namhong said, citing the data issued by China's National Sanitation Foundation.
The volume of bilateral trade between Cambodia and China reached more than $5.98 billion in the first six months of 2022, indicating an increase of 19.7 percent, compared to $5 billion in the same period in 2021, according to the data issued by Cambodia's General Department of Custom and Excise.
Both sides expect the bilateral trade volume to reach $15 billion by the end of the year, said Namhong.
Bilateral trade between Cambodia and major countries reached $27.24 billion in the first half of 2022, among which the exports were worth $11.37 billion in total. China became the biggest bilateral trading partner of Cambodia, followed by the US, and Vietnam, as the second and third respectively.
Related Articles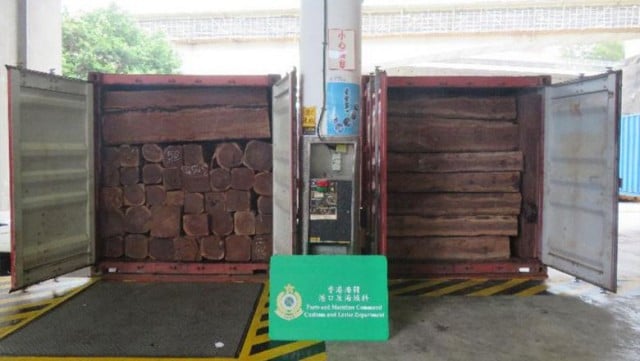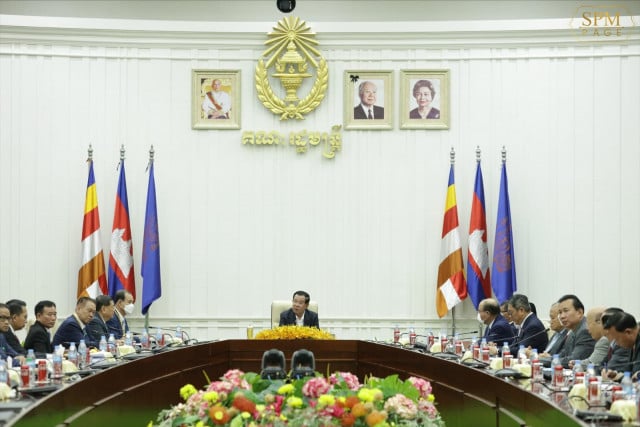 February 3, 2023 12:40 PM